THE ROAD TO SUCCESS
Currently a Strength and Conditioning Coach at Melbourne Centre for Athletic Performance (MCAP), Kieron Lester spends his days helping athletes reach their peak performance or get back in the game.
Kieron is a SEDA College graduate who found that the SEDA program was a great pathway to discovering his passion for the sports industry. The hands-on experience he received during his education really opened his eyes to what a career in sport might offer.
"That's one thing people don't have a lot of exposure to – that hands-on coaching experience – so being able to do this whilst studying set me up for later down the track."
Since completing the SEDA College program, Kieron has built an impressive resume, which includes coaching at Geelong Grammar School, working with the Geelong Cats and Geelong Falcons as well as the Victorian Youth Rugby 7s team. For Kieron, the practical approach of the SEDA College program allowed him to be better prepared for what was expected at university and later when he started working.
"I think SEDA College definitely prepared me well enough for it (uni and work)" he says.
Through the work placement organised at SEDA College Kieron was exposed to strength and conditioning training with the AFL Umpires Strength and Conditioning Coach at the time.
"The placement definitely helped – I wasn't really sure what strength and conditioning was until that placement…and then seeing what goes on behind the scenes, I found it really interesting."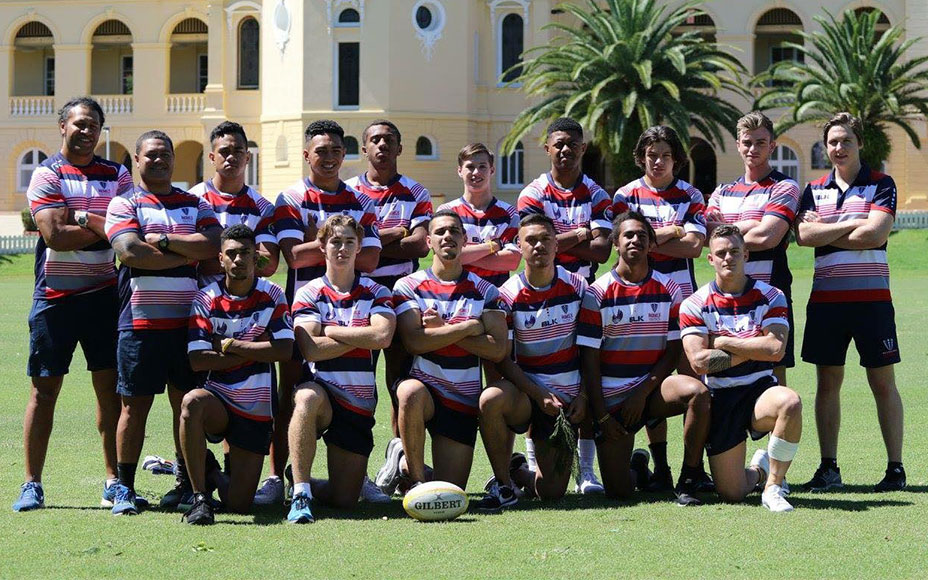 Kieron Lester (Head Strength and Conditioning Coach) with the Victorian Youth Rugby 7's team
GOING THE EXTRA MILE
As this industry is very competitive Kieron found the challenge was to find a way to stand out. To help him do this, he undertook an internship in the United States to add something distinctive to his resume.
He worked at East Tennessee State University for four months learning from world-renowned researchers and strength and conditioning coaches. To really boost his knowledge of the industry and get a competitive advantage, Kieron shadowed the coaching team and athletes who were from a variety of sports.
He worked at a state university for four months, learning from world-renowned researchers and strength and conditioning coaches.
"The experience was unreal; it really helped me understand a lot of the other concepts better, especially as here in Australia strength and conditioning is still very much in its infancy, whereas in the States [athletes] have to do it," says Kieron.
Kieron has used internships along the way to help him gain experience and develop his own coaching philosophy. His advice to aspiring students wanting a profession in this industry….
"Keep learning, keep growing, keep getting better as a professional."
AN EYE TO THE FUTURE
Now studying a Masters of Exercise Science, majoring in Strength and Conditioning at Edith Cowan University, Kieron hopes to be working at a world-class level in five to ten years.
"For me, that would be the Olympics – to be able to work with world-class athletes."
Kieron highly recommends SEDA College to help people with a passion for sport find success in this industry.
"You're not going to get that hands-on approach anywhere else," he says, "I think that [has] really helped me, especially when you get into university and there are a lot of people that are really book smart, but no one has those soft skills of coaching, no one has the art of coaching [mastered]."